---
How It Works
Sometimes life throws us curve-balls that we need to dodge, and one of those could be emergency medical expenses. If you've been out of work because of an illness, or if you couldn't work because of a sick family member, you might not get the full paycheck you're accustomed to. Besides the lower salary, what happens if you also have medical bills to pay? One answer could be to request a cash advance. When you send an inquiry to Express Cash Advance Loans, we'll work hard to connect you to a suitable lender. To find out more about our service, contact us today.
---
Steps to a Cash Advance
Fill in the online form and submit it to us. The information required is simple and basic.
Our team will do everything they can to share your cash request with as many different lenders as possible.
Following a fast credit decision, you could receive a cash advance offer from one of our online lenders.
After a careful review of the terms, send a signed copy of your loan offer to your lender.
Follow your lender's instructions to get your money – this can be ready very quickly.
Use the money according to your urgent needs, without restrictions.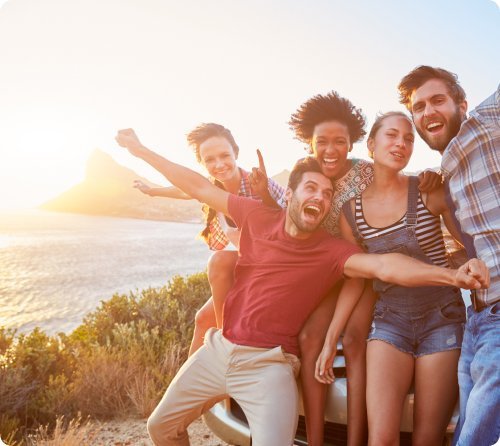 ---
Learn About What We Offer
At Express Cash Advance, we can help you meet your cash needs by connecting you to a lender.
---
Access to our Network of Lenders
We know it can be time-consuming to find a lender on your own, so we're inviting you to choose from our network of trusted lenders.
Service Around the Clock
When you need money today, there's no need to wait until tomorrow to send your request for a cash advance. It's online, so you can send it now or whenever it's good for you!
Cash Loans for Bad Credit
No matter what your credit score is, we will be happy to receive your inquiry form for a cash advance. We are connected with lenders who might be able to accept your loan request no matter what your credit score is.
Short Checklist Before Accepting Cash Advance Loans
Do you have other cash options?
You could consider other alternatives to a cash advance loan such as putting money on your credit card or borrowing from friends or family members. If you have a savings account, can you take money out?

Will you be able to pay back the loan according to the terms?
When you sign the loan offer, your lender will provide you with a payment schedule. Confirm that you will be able to send in your payments when they are due.

Are the terms of the cash advance loan clear?
Make sure you have read through all the loan documents provided by your lender. If you have any questions or concerns, discuss them with your lender before signing the offer.
Getting Your Loan
Call now or submit an online form Inquiry
Sign and offer and take your money