---
How It Works
If you have an urgent need to cover some unplanned expenditures, Cash Advance loans may be a good possible solution. You can fill out our online form in 5 minutes and shortly after receive a lending decision from one of the lenders we work with. If you get approved, you will get your money usually on the same day or the following day. Instead of calling multiple payday lenders, submit your information on Express-CashAdvance.com and we will help you find a direct lender that can help you today.
---
This is How it Works:
Fill out our online form. Make sure the information you put in is accurate. Inaccuracy can result a denial of your form.
Receive a quick approval decision in your email, phone or on your screen.
If more documents are required, your lender will let you know.
Review and sign your loan documents online (if approved).
Get your money in your bank or in person (depends on the lender) usually the same day.
Pay back your cash advance loan on your next payday.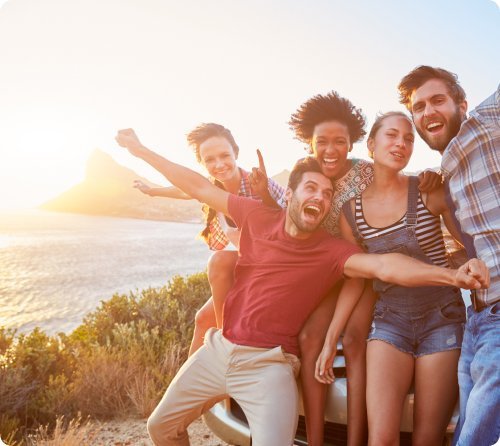 ---
More About Our Service
Consider all the help that Express Cash Advance has to offer.
---
Network of Trusted Lenders
Express-CashAdvance.com will connect you only with trusted and licensed lender. However, it is still your responsibility to confirm that your direct lender is licensed.
Around the Clock Service
Submit your loan inquiry anytime day or night. We will process your form instantly for our network of lenders who one of them will be contacting you directly upon its availability.
Borrow Cash Even with bad Credit
We accept inquiry forms with any credit score. Whether your credit is bad or you have no credit at all, you are still invited to check your qualification for Cash Advance Loans.
3 Questions You Should Ask Yourself before taking Cash Advance Loans
Do I have another option?
Cash Advance loans are high interest loans. If you have a less expensive alternative such as Credit Card with a lower rate, friends or family you can borrow from, or saving account you can dip into, you should consider those.

Do I understand the terms and rates of Cash Advance loan?
The terms and the rate of the loan must be fully disclosed by you direct lender. Make sure you understand the loan documents you need to sign on and don't hesitate to contact your lender directly with any question.

Can I afford the Payment?
If you are approved for a cash advance loan, a detailed repayment information should be included in your loan documents. Make sure you can afford the payments.
How to Get a Loan
Call now or submit an online form Inquiry
Once approved get your money